We started the internal reconstruction of this 18th century house in the Borders in August.
The building was badly damaged by a fire that only left the external walls standing.
Scroll down for the latest developments.
March 2018
Since installing the internal floors we have been able to remove the scaffolding.
This in turn has allowed the installation of the traditional sash & case windows with cylinder glass,
which were manufactured in our workshop.
All the stud partitions are now in place, completed in Douglas Fir.
In the basement the tanking is complete and the insulation is being installed.
We lost almost a month due to the snow.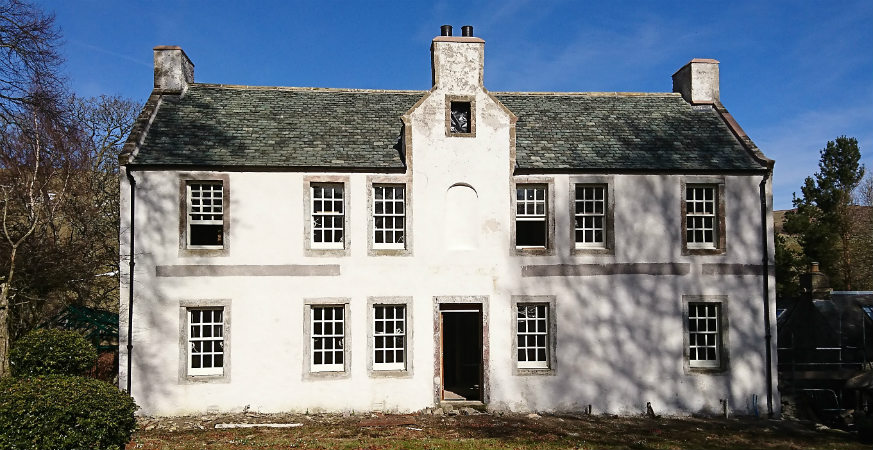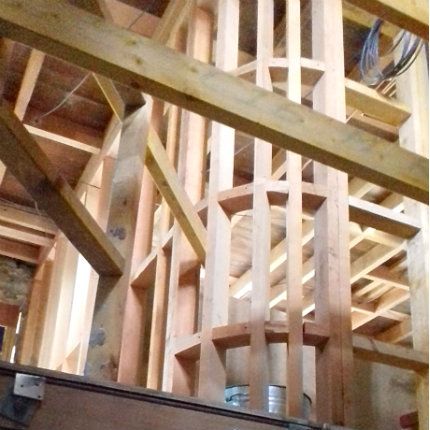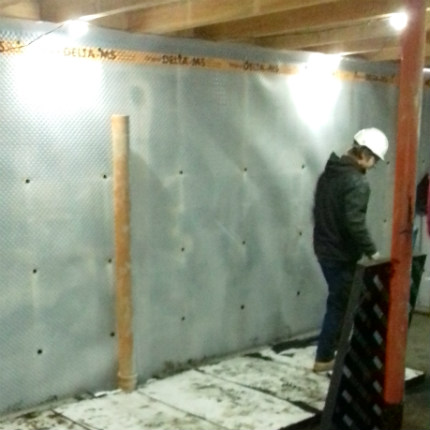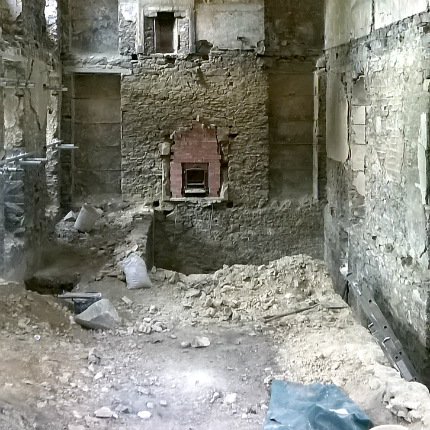 The basement before excavations…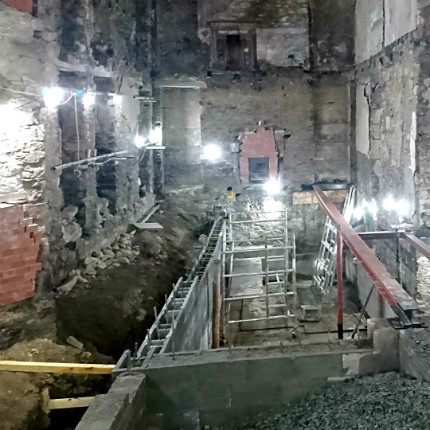 … and after the removal of many tons of earth.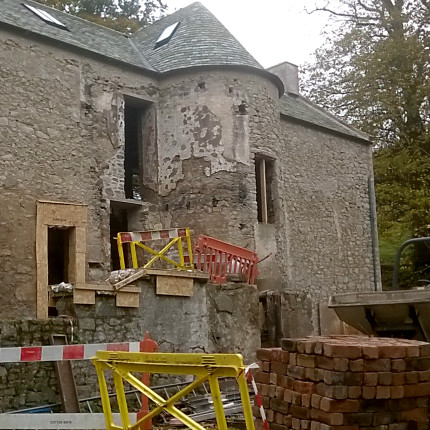 The outshoot has been removed.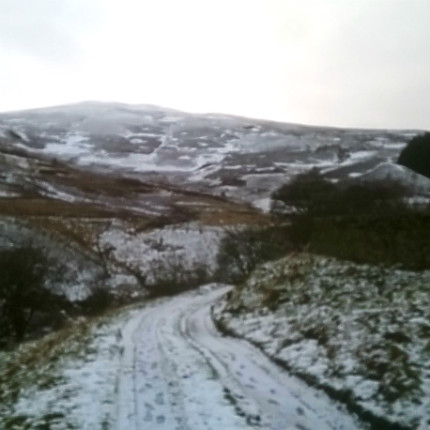 The road to the site is enough of a challenge without snow.