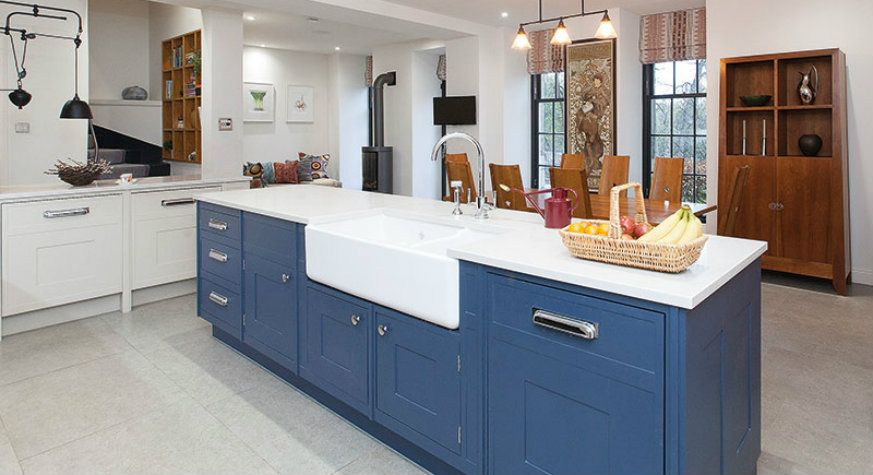 We were invited by the client's interior designers to carry out extensive renovation & refurbishment works
in the basement of this New Town property. This included moving & removing walls to open up the
kitchen and create a pantry and wine cellar as well as the replacement of a staircase.
All the joinery for the kitchen, pantry, cherry wine cellar & shelving unit, windows, doors and staircase
were manufactured in our workshop.
Photography: Graeme Hancock