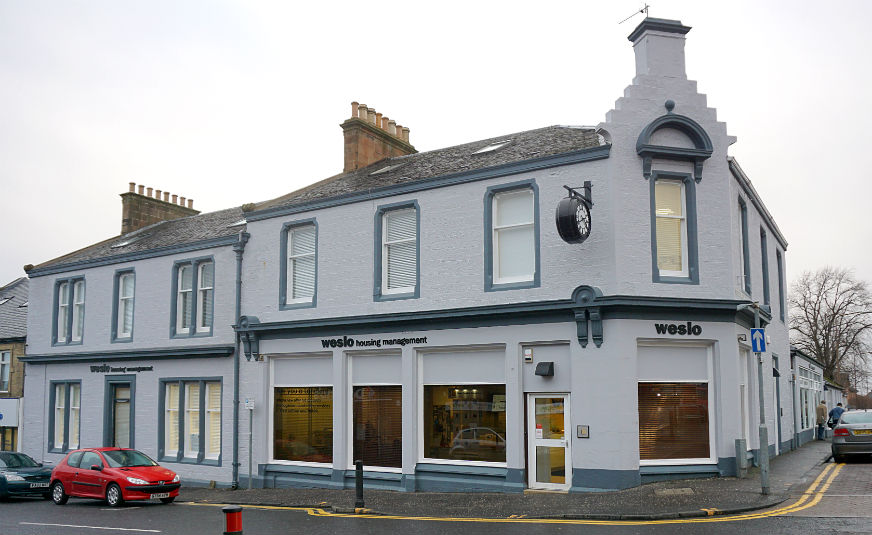 Weslo Housing Management expanded into the adjoining building – previously an Army recruitment office. The job entailed extensive internal structural renovations, reconfiguration of existing offices, timber preservation works and the building of a two-storey extension at the rear of the property for a fire stair. We also landscaped the rear gardens.
I would like to take this opportunity to express Weslo's appreciation for the excellent work Hutton and Read carried out during our recent major office refurbishment. We have been delighted with the quality of the work and with the reliability of your team.
On site, the job was controlled very well and the quality of the tradesmen's finish is excellent. We were kept fully informed of progress especially when, as inevitably happens, a few unforeseen issues and changes arose, and these were dealt with promptly and professionally. We appreciated the good advice you gave us on a couple of decisions that we needed to make.
Our staff have now settled into their offices and are delighted with the quality of their new accommodation.
Weslo are very happy to recommend Hutton and Read as a reliable, professional, and competitive building contractor.
Mike Crozier, Operations Director, Weslo Housing Management.